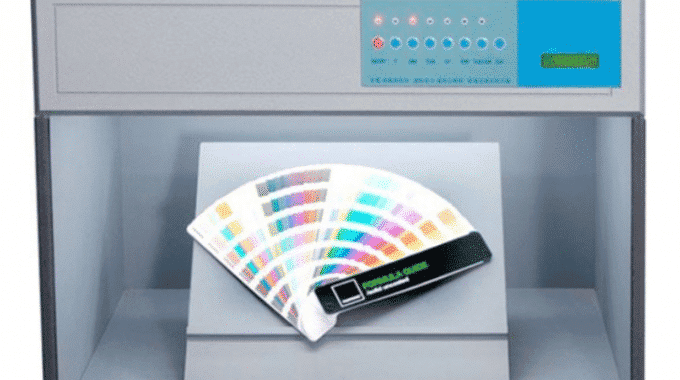 Tips for Color Matching Booth Use
In daily color matching assessment, color matching chamber is widely adopted. In order to ensure material color consistency during sampling, production and final inspection, sample would be checked under various kinds of qualified light sources.
Color matching chamber is a combination of various kinds of light sources like: D65, F/A, INCA, TL 84 and etc. Some irregular operation procedures may lead to incorrect test result. The following are some tips for your reference.
Viewing Angle
-Method A: 45 viewing
Place the sample on the bottom plate of chamber, and view the sample in 45
-Method B: 0 viewing
Place the sample on 45 fixed angle table, view the sample in 0 angle. That means viewing sample vertical with light.
Sample Position In The Chamber
No matter which viewing methods mentioned above is adopted, the sample should be place in the center of the chamber.
Environment Condition
Test should not be affected by other light sources except for the defined one. It is ideal to test in dark condition.
Requirements for Switching The Light Sources
Switch instantly without any delay.
Equipped with various kinds of light sources
Assess sample in different light sources
Record Lamp Usage Time
Once the lamp is used over 2000h or 1 year, it should be replaced.